Oneness and Rohaniyat: Spiritual Guidance Course
May 9, 2020
In-depth Istikhara and BlackMagic, Jinn-Djinn, Demon Spirit Checkup
May 12, 2020
Custom-Made Powerful Talismans
$629.50
Our talismans / Taweez are synonymous with magical power & work amazingly well for all needs and circumstances. Request Your Own Custom Talisman Today.
Description
It comes in the form of an amulet or locket and contains powerful Quranic verses, Islamic prayers, and symbols of secret connotations. Our talismans are synonymous with magical power and work amazingly well for a variety of needs in a variety of circumstances. Depending on the talismanic needs of the wearer, we customize its ingredients in a way that maximum impact is achieved in the shortest time possible. Talismans/Taweez are at the heart of the spiritual healing services we provide.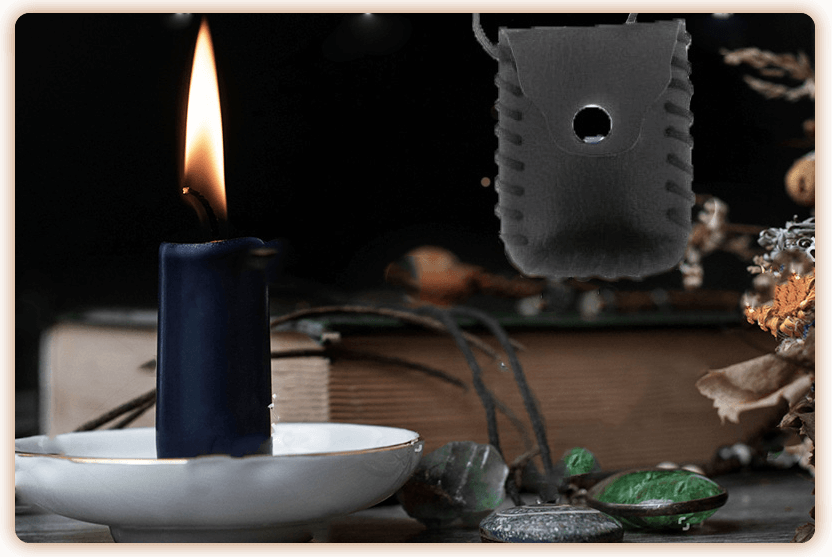 Our taweez are crafted to help the bearer in a variety of ways. Carved on a metal or filled with some powerful spiritual materials (versus, prayers, symbols, etc.), the talismans may either come in the form of amulets or pendants. There are narrowly-focused, single-purposed talismans as well general ones that are aimed at better financial luck, improved health, high-paying job, family unity, prosperity, wealth, and more.
A run-off-the-mill taweez that's picked off the shelf is not going to cut it. Our taweez are custom made and contain powerful properties that are infused by the most experienced spiritual practitioner. All our talismans/taweez are created from handwritten Qur'anic verses, Islamic symbols and inscriptions, and scented ointments that further helps fortify the impact. In certain cases, long Qur'anic verses and Islamic inscriptions may come in print form to avoid potential human mistakes.
Authentic taweez entail a significant amount of energy, spiritual effort, and time on behalf of the practitioner crafting it. It cannot and must not be created by non-credible and inexperienced people. Most people make the mistake of buying it from fake Taweez makers — better called taweez traders — and end up with something that contains no spiritual energy or providential power. Some of them can also have a detrimental effect on your well-being if there happens to be a mismatch between you and the Taweez's intent.

Most talismans you can find online are crafted in the form of naqsh — magic squares with numbers and letters — but they are least effective. We do not rely on naqsh and use pure Quranic verses which are far more powerful than the naqsh system that essentially contains numeric values of verses from the Quran. This is the reason it takes longer to make a genuine and more powerful talisman. Everything is written by hand in Arabic and we use different oils to inscribe angelic entities — ملك / malak — that are alluded to in certain parts of the Quranic verses.
The custom-made talismans contain very powerful quranic verses. It's also important to note that we are a'amil of these spiritual verses and have performed specific rituals for many years to qualify us for the herculean task. These rituals contain specific conventions and diets — called Jalali and Jamli — that are performed with extreme care and in perfect conjunction. A slight mistake or time discoordination may render the whole process invalid, regardless of how long you have been performing it. It's these details and laborious processes that make our taweez/talismans all the more powerful and effective.
There are certain rules you must agree with and follow at all times once you decide to get our taweez. If any of these rules are broken on purpose, the spiritual power that underlies the taweez's spiritual properties will stop functioning for you — with immediate effect. These important rules are as follow:
You cannot take the Taweez/Talisman to an unholy place like a bathroom.
You cannot have the Taweez/Talisman on while eating any meal with pork ingredients.
You cannot have the Taweez/Talisman on you while drinking any sort of alcohol.
You cannot have the Taweez/Talisman on during any sort of sexual activity.
For females: You cannot have the Taweez/Talisman on you during a period.
A Few Final Things To Note
The taweez/talisman can be worn as a pendant on your neck or as an amulet around your arm. How you can wear it will be decided after the taweez is made. Since this can't be pre-told, we'll provide the instructions along with the taweez/talisman via post.
The turnaround time for the custom taweez is 7–14 days. You're requested to mention your full name, your mother's full name, and any other relevant details in the notes section of the order
Please understand, regardless of how Amazing and Powerful these custom-made Taweez/Talismans are Alhamdulillah these custom-made Taweez/Talismans are a powerful means to assist you if Allah Subhana Wa'Tala wills. Lastly and most importantly, If Allah Subhana Wa'Tala does not will for something to happen, then nothing in this world or any other can make it happen.