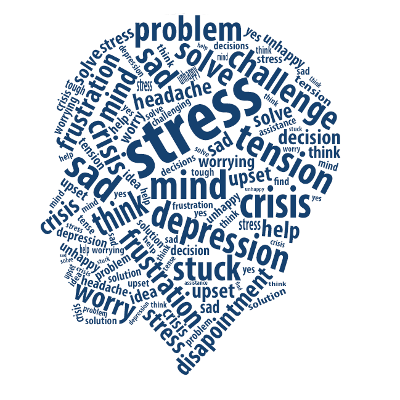 Spiritual / Ruhani Mental Health ilaj / Treatment
July 16, 2019
Roohani Muslim Djinn / jinn / khodam / Angelic / مَلَكْ malāk Spiritual Companion
August 9, 2019
Powerful Spiritual Istikhara Service
$88.04
Online Rohani Spiritual / Istikhara Service Spiritual Issues, Spiritual Problems & illnesses. Divine guidance & Help. Rohani Solution
Description
Knowing what the future has in store or how things will unfold is the innate human desire. Everyone wants to know the unknown and most would go to any extent to have the knowledge of what's hidden behind the veil of time. We have fortune-tellers, soothsayers, and illusionists who never go out of business as there are always people needing their service. People would even consult them for matters of life and death and what lies beyond. In Islam, such a practice is forbidden and you shouldn't be inquisitive about what Allah doesn't reveal to you. Everything has its and time and it's always considered wise to not fuss about the events that aren't in your control. 
Having said that, there are some things that may depend on your decisions. It's true that two different types of actions and decisions wouldn't lead to the same results. Sometimes our vision isn't clear and we tend to make decisions that are not in our best interest. These could pertain to matters concerning life, business, relationship, and careers. It is this situation when we can resort to Istikhara as our avenue of last resort. 
What is Istikhara?
Istikhara is an Islamic practice of seeking help from the Almighty Allah in various matters of life. It's essentially an expression of submitting our will to the will of Allah and saying "I will accept whatever You think is best for me". Istikhara is the only permissible way one can gain insights into the events that are unknown. Those insights may come in the form of a dream, a lucid vision, or strong mental persuasion, or some other signs. Istikhara is the best method you may consider when you are confused about whether to make a decision or not. If the decision you're making wouldn't pan out, you'll have indications that it must not be taken.
The success of Istikhara partly depends on how it's performed and partly on who performs it. If you are a person who sins frequently or isn't very spiritual, you won't get the right results. Such a person may spend weeks praying, asking forgiveness, and performing salat to gain purity before starting the process of Istikhara. When the Istikhara process starts, again, the person needs to know the right supplications, rituals, and amalyat that need to be performed in a meticulous way. 
It's because of the complications that are involved in performing Istikhara, I'm offering this service for a limited time. It's going to help you make the right move and eliminate any indecisiveness that makes your plans all too confusing. 
What I would like people to know is that the questions one would be interested in finding the answer to cannot be anything and cannot be more than three (in the case of one person). I don't take in any and all types of questions, for example knowing about one's death, knowing whether marrying a girl you love would be possible, knowing if you should try your luck in gambling, and so on. 
So what can be asked for the Istikhara service? Here are a few examples of what I get asked regularly and what I have no problem accommodating for the Istikhara service:
Is this a good investment?

Should I open up this business?

Should I buy this business?

Should I travel this year/month?

Should I move into this new property?

Should I go into this career profession?

Should I quit my current job for this new job? 
So on and so forth.
This is not a fortune-telling business and I don't take in any grave questions that deal with matters of life, death, and destiny. This is to help you get a Yes or No answer to the questions that keep you from moving forward with a plan or make certain decisions — and do so with the guidance of Allah (SWT) and according to the Islamic method, InshAllah. I'm an experienced amil have many years of experience performing Istikhara services. Alhamdulillah, the answers I get using the spiritual method are usually 95% right.
I hope you are not contacting me with the intention to use my abilities for unlawful things or things that are forbidden in Islam (such as gambling, betting on lottery numbers, indulging in unlawful relationships, etc.). If that is the case, I wouldn't be able to help. 
As mentioned earlier, I will only be able to take in 3 questions and not more. People have been asking me to answer more questions for more money, but I can't do that and I will never break the rules matter what. Once you have me perform the Istikhara service, you're not allowed to place another request within a minimum. You'll at least have to wait one month to qualify for another Istikhara service.
To proceed with the service, I will require the questions you want to know the answer to. I will also need your full name and mother's full name along with any other details you may wish to share.  You can leave them in the Notes section of the order. After I have received the questions and details, I proceed with the istikhara which will take up to 2 days to complete, InshAllah.