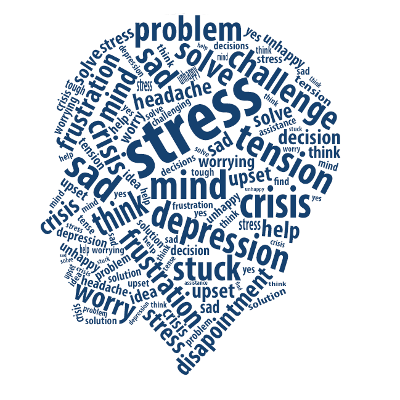 Spiritual Treatment for Mental Health
December 2, 2020
One-Month Khafi / Third-Eye Opening Sufi Course
December 2, 2020
Full Month Spiritual Protection/Hisar Service
$111.84
The purpose of this service is to help you get spiritual protection from all forms of spiritual attacks, including dark energy, evil eye, black magic, and demon possession, InshAllah.
Description
Assalamualaikum brothers and sisters! I hope you have been doing well and your lives are protected in whichever part of the world you live in. Today, I'm going to present to you one of my favorite spiritual services: Hisar or protection service. This service is unique in that it's ongoing and the chances of it losing its spiritual energy are very low. If you get a talisman, there's always the risk of it losing its true energy and spiritual property. If care couldn't be taken or you broke certain rules (even unintentionally), you'll no longer receive the spiritual impact of the talisman. 
The Hisar service I'm talking about is very unique in that sense. You'll not run into the risk of getting exposed to dark influences and your spiritual protection will never be compromised. Because it's going to be a monthly spiritual exercise, even if there are some loopholes (giving way to spiritual attacks), those will be prepared and taken care of by the end of the Hisar cycle. 
Whether you've experienced it consciously or not, it's true there are invisible forces that may affect our lives in ways we don't usually imagine. Sometimes, there are deliberate efforts done by our enemies or those who envy us for reasons we may not know. It's very possible they may carry out black magic or any other forms of spiritual attacks that have the potential to wreak havoc on our lives. It's this reason I consider a monthly spiritual Hisar to be the most important service as it keeps you protected from on-going and unprecedented spiritual attacks. 
The service is for individuals who wish to have spiritual protection performed on them on a monthly basis. I will place a spiritual fortification (Hisar — Spiritual Protective Circle) around you that will last for a whole month, InshAllah. For the Hisar, I'll perform specific amalyat and rituals (comprising powerful prayers and Quranic verses) to ensure that no attack or black magic attempts work on you as long as you're encircled by the spiritual force of the Hisar. 
The Hisar will have numerous benefits in terms of spiritual protection and general life happiness. But the following will be the most pronounced benefits for the Hisar (Protective Circle) that I'll prepare you: 
It'll provide spiritual Protection from all forms of spiritual attack 

It'll provide spiritual protection from Black Magic 

It'll provide spiritual protection from evil-eye 

It will ensure spiritual protection from all kinds of negative evil entities (including Djinns and Demon Spirits)

I'll provide spiritual protection from Negative Energies & Emotional Vampires
As we are on this subject, I would like to take the opportunity to also include some more details on other forms of spiritual attacks that not very many people are aware of. Luckily, the Hisar service will also provide protection for these additional problems/spiritual attacks that I'm outlining below:
Psychic Attacks – This essential stems from a human who harbours negative emotions toward you. Such a person has the potential to project low vibratory energies that you absorb. It can come from someone close to you or someone at a distance because distance often has no bearing if the attacker can visualize (simply think of) you as an individual. The negative emotions serve to counteract your positive vibration, literally canceling out your happiness.
Negative Residual Energies – Have you ever walked into a house and thought it had bad energy? Well, the very atoms of the building may have retained negative energies from unpleasant occurrences from the past. Energies like this can be transmitted to you when you enter these places. It's this reason, some spiritualists believe, that it is better to remove your shoes when you come inside, as they can bring in negative energy from the street.
Energy Vampires – These are negatively polarized humans who tend to administer the psychic attack. It may be a particularly unpleasant person who you know or live with and who seems to drain your positive emotions dry. Sometimes positive people can turn into energy vampires for a period of time if they experience trauma or loss.
After you've signed up for the Hisar service, you will be protected from all of the above problems InshAllah. 
While it's true that everyone's spiritual situation is different, the forces that affect you may not have the same (or any) impact on another person. It's this reason I want to make sure that the service is tailored to your specific needs. This will be possible once you provide me some details about who you're, what your spiritual problems are (if any), why you feel the need to protect yourself etc. In general, I will need you to provide me with the following basic info for me to proceed with the Hisar services.
Your full name

Your mother's full name

Your picture if possible (it is optional)
You can mention the details in the notes section of the order or send them separately via email after the purchase is made. 
Please understand, regardless of how amazing and Powerful this Service is Alhamdulillah, this Service is a powerful means to assist you if Allah Subhana Wa'Tala wills. Lastly and most importantly, If Allah Subhana Wa'Tala does not will for something to happen, then nothing in this world or any other can make it happen.
Finally, I would like you to note that if someone is suffering from spiritual problems (like black magic, evil-eye, and jinn possession), the spiritual problem will need to be removed first through proper spiral treatment. As such this service will not cover pre-existing spiritual problems that are severe in nature. Please contact me for more details or if you have any inquiries pertaining to the Hisar service that are not covered here.