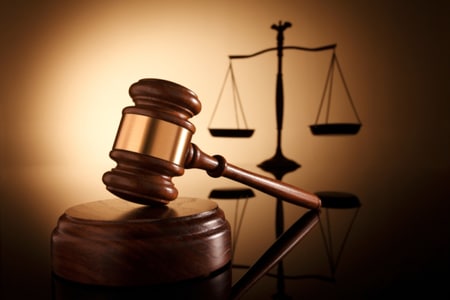 Assistance from The Unseen — A Talisman/Taweez for Court Cases
November 27, 2018
Protected: Monthly Payment Plan
December 10, 2018
What Is the Best Gemstone to Buy?
$98.83
Description
"What kind of gemstone should I buy for good luck?" 
I get this question all the time. And given the fact that every one of us needs a little bit of favour from nature all the time, it is quite understandable. Our knowledge, physical strength, or mental ability to cope with worldly problems are not sufficient. In one way or another, we always feel the need for divine help. There are even times when nothing seems to be working and we are left at the mercy of some mysterious forces. 
When you step into the realm of spirituality, you get a better understanding of why it is that devine, most of the time, don't interfere directly. But there's a way to have them interfere and bend things in your favour. One of those ways is to find a spiritually infused gemstone that resonates with your spiritual aura and energy level. 
The idea of gemstones being able to bring about good luck has been around since time immemorial. Different types of gemstone come with different energy signatures and people have long understood that gemstones are more than just pieces of ornaments — they have energy and can generate certain types of spiritual effects. These factors have essentially led to the popularization of gemstones as not just pieces of mineral crystals or items of adornment but, more importantly, as an aid for good luck and spiritual assistance. Moreover, they are impossible to find and their spiritual benefits can be availed by everyone. This is true because gemstones don't usually come with a lot of unrealistic conditions for them to maintain their spiritual effects. Everyone can find a crystal that matches his/her energy level and then enjoy its immense benefits. 

Gemstones are unique and can play a great role in one's life. They have the potential to bring immense good luck as well as bad luck. So it's important that you choose a gemstone that is aligned with your chakra and spiritual energy.
I'll Help You Find the Right Gemstone
If you're not sure which gemstone is the right gemstone for you, it makes sense that you find someone who does. Someone who not only has knowledge of various kinds of crystals and their physical properties but understands their spiritual properties and how to harness them for achieving certain goals.  With this service, I will help you achieve just that. I will supply you with information on what the best gemstone is for you and then will provide with zikirs/amalyat you can read to enhance the spiritual effects of your gemstone. Of course, I will need to do some diagnosis around your spiritual aura to determine the type of gemstone that sits well with your overall energy level.  For example, when you process a request for this service, among other preliminary requirements, I will ask you to provide your full name, your mother's name, your picture, and the goals you want to achieve in life.  Following that, I will proceed with a quick spiritual analysis, determine the zikir that should go along with your item,  and then search for the most relevant and spiritually powerful gemstone for your needs. The whole process takes about 3-5 days on average.
While finding the authentic gem and infusing it with powerful amalyat will not be a part of the basic service, I'll be happy to discuss it and consider any requests for more customized and spiritually aligned services. 
Having said that, there are many gemstones on the market that are artificially enhanced or entirely produced in laboratories. Some gemstones are partially cooked up in an effort to enhance their outer appearance. It's important to note that any artificial treatment of the sort reduces the overall spiritual effect and energy potential of the gemstone. The only gemstones that work wonders are the ones that are pure in nature and, as far as their physical properties are concerned, aren't deformed at the chemical level.
I'm not saying that these gemstones will have no spiritual effects on your aura whatsoever, but their spiritual energy and intrinsic benefits will never be identical to their original counterparts. So make it a point to take the assistance of someone who has the knowledge and the skilled eye to differentiate the authentic from the counterfeit.  At the end of the day, choosing the right gemstone and enhancing it with powerful zikir makes all the difference. I, for one, would be happy to help you through the process, InshAllah.